Christian Lewis Photography News
Location
Location photography can be fun and a great source for unique images that you can treasure. Suitable parks and countryside are always close by, giving plenty of scope for inspirational pictures. These can usually be achieved, weather permitting, within a few hours. If you have a special landmark or venue this can be requested and may be available with prior arrangement.
Portrait Photography
Professional photography to match your expectations at a time to suit you. Photography is undertaken at your home, thus ensuring the very best results are achieved, with as little disruption to you as possible. I will travel to you, set up using flash lighting with soffboxes and the photography session will usually take approximately two hours.
Pricing
£100 for home or on location shoot, plus cost per photographs purchased.
I can supply photographs on CD or by email, plus prints for your portfolio
Christian Lewis's gallery contains 658 photos.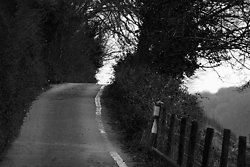 Christian Lewis Photography Gallery